Resources & Links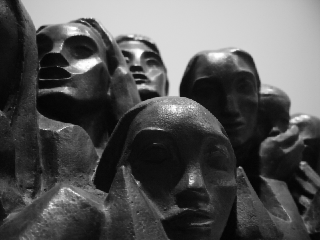 Why not share the good things in our business lives? We've all had some bad experiences with certain people or organizations, but as the saying goes, "If you have nothing good to say about someone, say nothing!"
This page contains links and information to vendors, suppliers, and organizations I've had the pleasure to work with throughout the years … and fully endorse. If you have any questions after viewing, please contact me and I'll share what I know. If you do visit with a particular company, be sure to let them know you've learned of them through this site …. thanks!
Each link shown will open in a new window or tab, depending upon how you've configured your web browser.
This page will be going through constant updating … so be sure to check back from time to time.
Web Hosting
Pageplop: http://pageplop.com I've worked with this North Carolina based company for over a decade. They are the developers of MGI … a very powerful tool for web development. The best tech support I've ever experienced.
Hostmonster: http://hostmonster.com Affordable, powerful web hosting. The pages you see here are being hosted with Hostmonster.
Browser-Based Web Authoring
Blogger: http://blogger.com A service offered by Google. Free, hosted on Google or a host of your choice. Simple to use, can also tie-in nicely with various Google Apps and Docs.
WordPress: http://wordpress.org Free to use, Open Source code, very powerful feature set. Requires separate web hosting. Pages you see here have been authored in WP.
Cameras
Digital Photography Review: http://www.dpreview.com This site is perhaps the most comprehensive and professional site I've found. Full discussions of all the major brands, along with test photos, and honest in-depth "pros and cons" of each model reviewed. I've used the site to do research prior to the purchase of my last three cameras.
Online Document Sharing
Scribd: http://scribd.com A free, social publishing web site. Provides the ability to publish your documents (Excel, Word, PDF, etc.) online and share either through links or embedding. Documents are previewed razor sharp, can be zoomed, printed, or downloaded from this repository.
Large File Delivery

DropSend: http://dropsend.com A free delivery service with limited monthly frequency use, huge file send capability with subscription. Browser-based, ability to send files up to 2 GB in size. Confirmation receipt is an extremely handy feature. For me, where large file sizes are the norm, this site has enabled me to bypass the need for creating disk based file storage and deliver art directly to printers and publishers via the internet.
Off Site File Backup / Sharing / Synchronization
Dropbox: With an impressive set of tools and features, Dropbox can provide a user up to 2GB of storage and maintenance at no cost or fee. The company provides both a desktop app as well as a browser based interface. Files can be synchronized across several PCs and phones, so a user will always have access to a file's latest version. Sharing a file with another individual is as simple as dropping a provided link into an e-mail, the recipient need not be a member of the service.
Entertainment
Pandora: http://pandora.com If you enjoy music, this free site delivers music to your tastes. Type-in a musician, album, etc. and it will put together a radio station that contains that artist and comparable music. Have "discovered" quite a few artists I had never heard over the airwaves!
Telephony
Google Voice: Free domestic long distance calling, transcribed voice mail, and a web widget for your site, Google Voice delivers an impressive set of features at no cost. The system has worked very well for me.